Teachers
UPDATE SUMMER 2021 IN LIMERICK, IRELAND
Dear Teacher,
We at Pilgrims were really looking forward to welcoming you in Limerick this summer. Unfortunately, Ireland still has a quarantine protocol in force and we have been informed that the University of Limerick would not be in a position to host us on their campus. So, regrettably, the programme in Ireland has been cancelled. We are very upset by all this, and we apologise for the inconvenience this may have caused, even though we are confident you understand this is totally beyond our control.

There's some good news, though: Pilgrims will be running week-long Teacher Development courses in Paris in July 2021. So please check the information on this website.

Thank you and see you there!
Be inspired, be inspiring!
Imagine a place where you can forget all your stress, take some time to focus on you and just be the teacher you want to be…
Imagine one or two weeks in a relaxing environment where you get to meet amazing like-minded teachers from around the world and are free to be as expressive and creative as you want to be…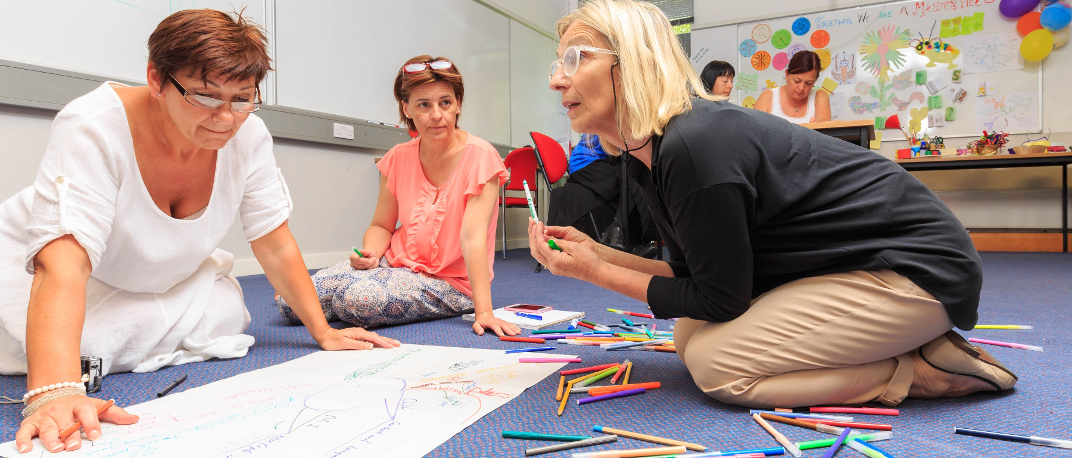 This is Pilgrims Teacher Training and this is our invitation for you to reward yourself with a course with us this summer!
Over 40 years experience training teachers all over the world and an incredible team of trainers, combined with a stunning University environment, offer you a unique opportunity to re-energize your teaching!
Teachers come back year after year because they love being part of our family and value the energy and inspiration a Pilgrims Teacher Training course offers them.
All Pilgrims courses are eligible for Erasmus+ funding!
Go to our EU Funding page to see how you can get funding for your course.
You've worked hard all year…

it's time to reward yourself!