Release your creativity

Inspirational trainers

Engaging and effective training

Communicate freely

Continuous professional development

Innovative ideas to motivate your students

Meet teachers from over 30 countries

Unlock your potential

Inspiring international community

Learn by doing

Practical ideas to take home with you

Be the teacher you want to be

Relaxing atmosphere
Prev
Next
Workshops in Your Country
If you can't come to us - we can come to you!

Pilgrims International Workshops can be run in your own school/ university/ association. Our approach enables you to design the length of workshop, the content and the price you pay.
This is a completely flexible way for your group of teachers to benefit from the skills and experience of Pilgrims' international team of trainers - a solution to suit your needs.

Pilgrims offers you a selection of workshops to choose from:
| | |
| --- | --- |
| Grammar is too Serious not to be Fun | NLP as a Teacher Self-management Tool |
| Teaching Words So They Stick | Diverse Thinking Frames for Language Teaching |
| Creative Writing | Spoken Grammar |
| How Reading Hard Texts Can be a Pleasure | CLIL– Teaching other Subjects through English |
| Leadership and Management Skills | Coaching for Teachers |
| Teaching the Very Advanced | Dealing with Difficult Learners |
| Humanising Testing | Very Young Learners |
| Voice: A Teachers Main Tool | Group Dynamics |
| How to Teach Culture | Motivation and Creativity Teaching |
| Multiple Intelligence Thinking in EFL | Exercises Derived from NLP for the EFL Classroom |
Download the full list of Pilgrims workshop titles here!
Pilgrims can offer you world renowned trainers with specialist skills:
Sheelagh Deller on CLIL, De-stressing the Teacher, Pronunciation, Motivation and Train the Trainer
Bonnie Tsai on Music and Art, NLP, Multiple Intelligences and Coaching
Paul Davis and Hanna Kryszewska on Corpus Linguistics and General Methodology
Chaz Pugliese on Music in the Classroom, Multiple Intelligences and General Methodology
Simon Marshall on Teaching Advanced Students, Teaching through Humour and General Methodology
Mario Rinvolucri on Spoken Grammar and General Methodology
Christine Frank, Silvia Stephan and Judit Feher on Secondary Teaching
Stefania Ballotto and Gigliola Pagano on Teaching Young Learners
Judy Baker and Mike Shreeve on NLP
Tessa Woodward on Teacher Training
Rick Cooper on video work and presentation skills
Adrian Underhill on Leadership
Sally Farley on British Culture
Mark Almond on Drama
See our full list of Pilgrims Publications here!
This is just some of our trainers! Our network consists of more than 40 skilled specialists around the world, many of whom are published authors.
How do I arrange a Pilgrims International Workshop?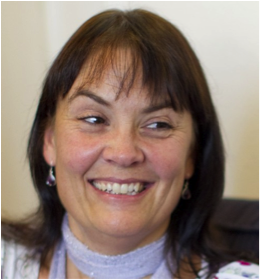 Please Contact our International Workshop Co-ordinator,
Mandy Briggs:
Telephone: 00 44 1227 762111
Email: mandy@pilgrims.co.uk
---
Latest Testimonials
Here is a video testimonial from one of our participants.

The Pilgrims Course

Irina
Director at a Logistics Company
Estonia

"The main thing for me is that I started to think in English and not translate. I feel confident when I speak English. What has really helped me is to realise there is nothing to be afraid of. And it is not necessary to be absolutely accurate, but just to be clear. "

The Pilgrims Course

Beatriz
Healthcare Sector
Spain

"What I got from the Pilgrims Course was more confidence and now I really believe in myself. I didn't fix my English, I found myself. I don't worry about mistakes, I feel good."