Release your creativity

Inspirational trainers

Engaging and effective training

Communicate freely

Continuous professional development

Innovative ideas to motivate your students

Meet teachers from over 30 countries

Unlock your potential

Inspiring international community

Learn by doing

Practical ideas to take home with you

Be the teacher you want to be

Relaxing atmosphere
Prev
Next
Testimonials
This is what previous interns had to say about their experience Pilgrims.
Jan Knotek - Slovakia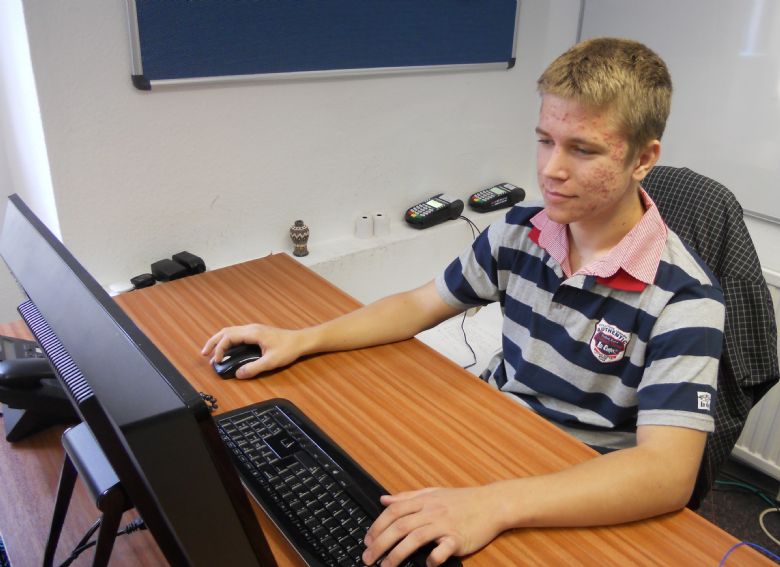 "Before I came to Pilgrims I had been studying in a High School. Many times I had heard that the best way to learn a foreign language is to live/work with people who speak this language but I could not imagine how it worked.

My goals were to improve my English, meet new people, taste English culture and receive as much experience as I could.

My first impressions were how attractive and funny Pilgrims staff were.
During my internship I learned a lot different things from different people from other countries because sometimes I had opportunities to join sessions that were happening.
I enjoyed everything that I did there. It was amazing to work and speak with Pilgrims.
I'm happy that when I look back I can find a breakpoint after which my English rapidly improved. The longer I was there the better my English became.
So I can just accept the idea: The best way to learn language is going abroad and working and living with some amazing people. It works!
I will take away a lot of experiences from working, the culture and confidence to use my English as a tool for representing my understanding of something.
I would recommend this internship because I am sure that when you go there you will enjoy your experience with the great people what Pilgrims are and your English will rapidly improve.
Cheers!"
---
Giulia Marta Vallar - Italy
"I really want to thank everyone at Pilgrims from the deepest side of my heart. Thank you for your kindness and your passion. I had precious experiences at your school and I met great people there. The world needs this kind of people and I am glad that the world is coming to you and shares your enthusiasm and commitment. I am lucky to have met you! I found new friends and thank you again for everything. You enriched my life!"
---
Leonie Schweikert - Germany
"After spending 5 weeks at Pilgrims I would be happy to do the internship programme again.

I had a great time and I got to do a lot of different things.
I got a chance to learn about the business and how it works which was really interesting for me.

Alongside other interns we did different projects such as: interviews with students, host families; documentaries. We got a chance to create storyboards, film and edit videos. I have improved my teamwork skills, working with digital content and videos.

The time spent at Pilgrims gave me a chance to improve my English by talking to the Pilgrims team and students and even join some of the classes and activities.

My stay with an English host family helped learn more about British life and culture and enriched my internship.

Pilgrims is a friendly and warm place to be, so I would definitely recommend to do an internship here!"
---
Latest Testimonials
Here is a video testimonial from one of our participants.

The Pilgrims Course

Irina
Director at a Logistics Company
Estonia

"The main thing for me is that I started to think in English and not translate. I feel confident when I speak English. What has really helped me is to realise there is nothing to be afraid of. And it is not necessary to be absolutely accurate, but just to be clear. "

The Pilgrims Course

Beatriz
Healthcare Sector
Spain

"What I got from the Pilgrims Course was more confidence and now I really believe in myself. I didn't fix my English, I found myself. I don't worry about mistakes, I feel good."